The Studio Giancarlo Gardin
Since 1985 Giancarlo was specializing in architecture, interiors and landscapes photography. His Studio produces and distributes to the international magazines, in full autonomy, more of 100 photos stories per year. Personally managed by Giancarlo from the contacts with the Architects and Designers to the photos, with the texts written by famous journalists. Thanks to a constant communications with Editors and Art Directors, are often updated to match the newest trends in taste.
Following are some of the main achievements that the Studio reached throughout the 90's:
• 1990: Bausteine, a book published by Picus Verlag, Vienna, wins the price for the Best Austrian Cover of the year with a nomination "for the exemplary style".
• 1991: Hasselblad publishes his pictures on their special edition called "the System" and refers to him as "one of the most important European Architectural Photographers".
• 1992: The book "Oltre il Giardino" in a very exclusive edition of 252 color photos of 40 inches, in collaboration with the landscape Architect Gianfranco Paghera.
• 1993: On assignment from the Milano City fair, Giancarlo produces a reportage for the 42° Salone del Mobile in Milan. He takes part in the touring exhibition "Is there space for the optimism?" organized by Amnesty International. He also takes part in the auction organized by Finarte as a conclusion to the fair.
• 1994: he reaches the 100 covers of books and magazines done with his pictures and published in Italy, France, Switzerland, Austria, Germany, U.S.A. and Japan. Hasselblad adds him in its catalog "International Covers".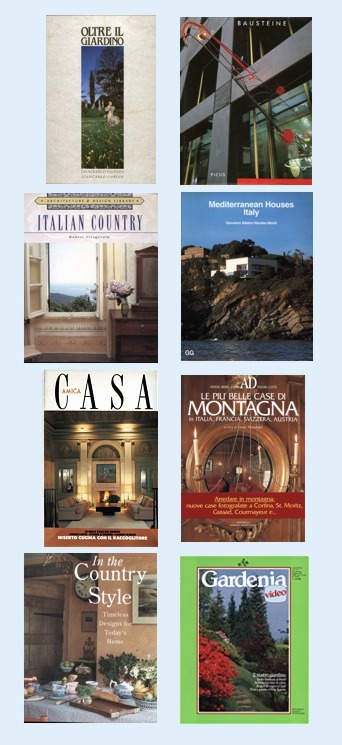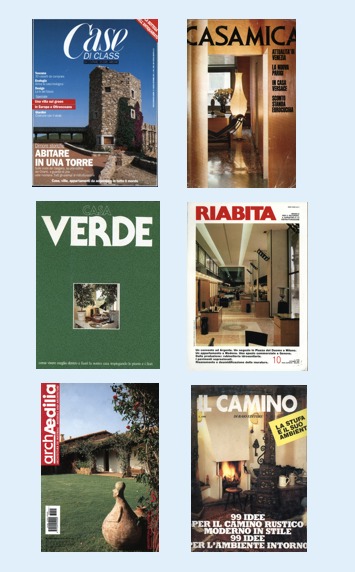 • 1995: He is added in the catalog of the Foundation for Contemporary Photography by the Carrara Museum, Bergamo, Italy. The Sweden magazine "Forum" publishes a portfolio about architecture in the island of Bali, Indonesia.
• 1996: He is amongst the photographers invited to the "Multi Image Show: Aqua" organized by Victor Hasselblad at the Photokina Exibition of Cologne. He teach at the workshop for the event "100 Input" by L. Colombo sponsored by the "Consorzio Turistico dell'Alto Adige e Val d'Isarco".
• 1997: During the 2° edition of "100 Input" the workshop describes the relationship between green areas and buildings in the city of Bozen. He also holds a set of lectures in Gubbio sponsored by The European Union and The Umbria Region for the training of professional photographers. He publishes the book "Italian Country" for the Michael Friedmann Publishing Group, New York.
• 1998: For the German Publisher Taschen creates two volumes about interior design, titled: Tuscany Interiors and Alpine Interiors. Hasselblad selects for the Photokina exibition in Cologne, some of his images for the Multi-Image Show: "Beyond Words". The critic L. Colombo organizes an exhibition of photos solely dedicated to his works in Padua. During this year he also becomes one of the contributors photographers of Architectural Digest Magazine, U.S.A.